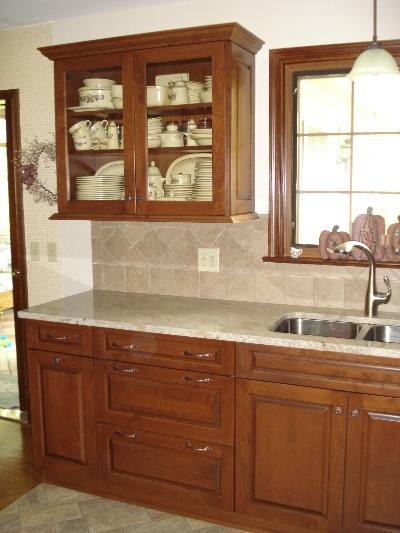 This kitchen includes a display area. It also features another popular feature we use in a lot of our kitchens which is custom ends. They are matching sides that help to give the kitchen that little something extra!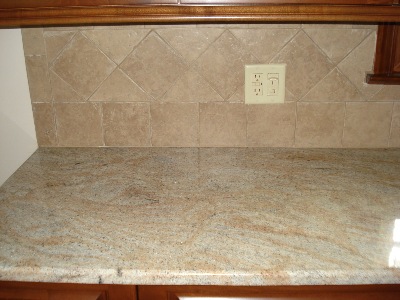 This is a closeup of the granite top above with a pattern tile backsplash.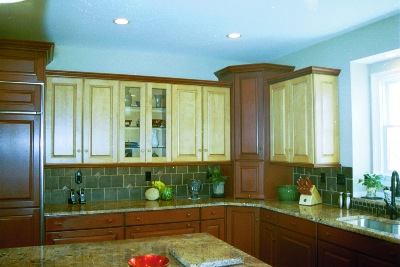 Using two colors is something that has also become popular. Here they used different color trim as well as cabinetry. There are many different combinations that you can use. When you come into our showroom we can show you even more pictures and wood samples to get to the look you desire!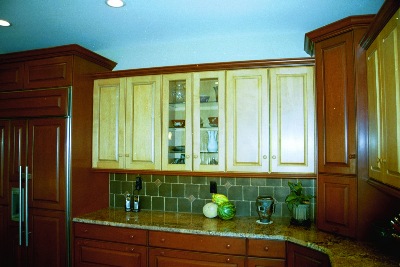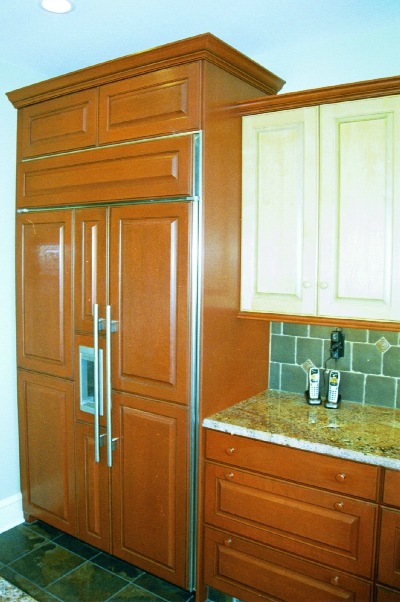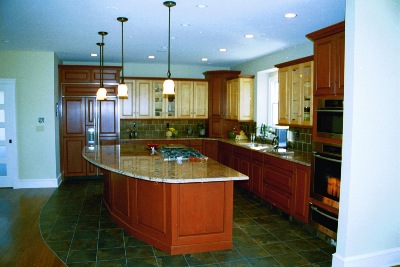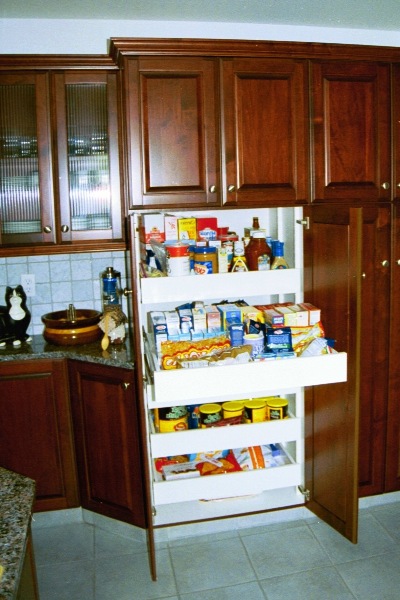 Some very convenient options available are the tall pantry with 5 roll out shelves. This helps to give you maximum storage, flexibility, and accessibility. This cabinet is also in our showroom so you can see it in person.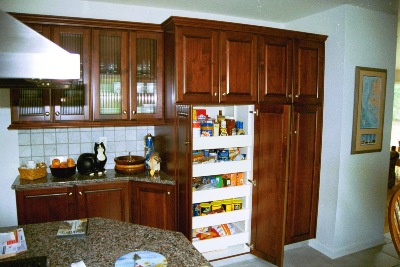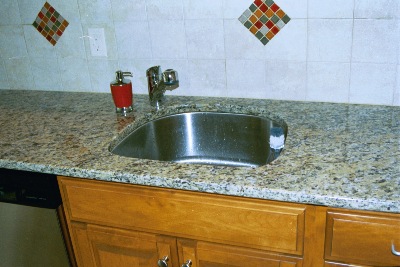 This shows a single bowl undermount sink. No more sinks that sit on the countertop leaving you with that hard to clean edge! We have different size sinks available and on display at our showroom.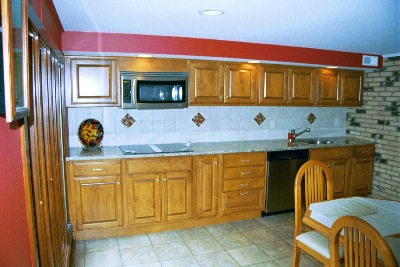 We do any job, big or small. This was a secondary kitchen and as you can see very functional and stylish for a small space.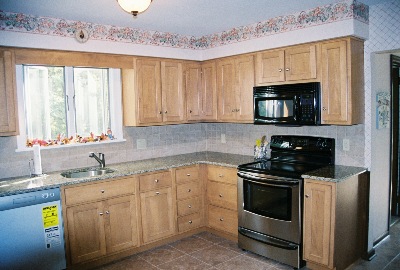 This kitchen had an existing soffit that we worked around. It also has a microwave/hood combination that has become a popular feature in many kitchens. They really are a convenient feature especially when counter space is limited.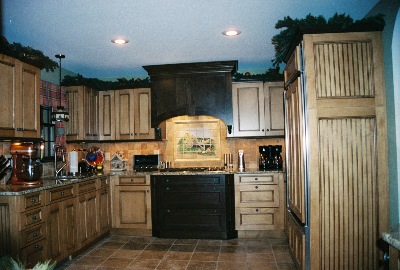 Again here we see the use of two coordinating colors. The hood/cooking area is a beautiful focal point in this kitchen. Also notice the custom ends with beaded panels.