Everything in this display is included except the decorations inside. It has the sink and faucet with wine rack and glass holder on one side and the roll top desk with chair on the other side.

The price for this is $1,500.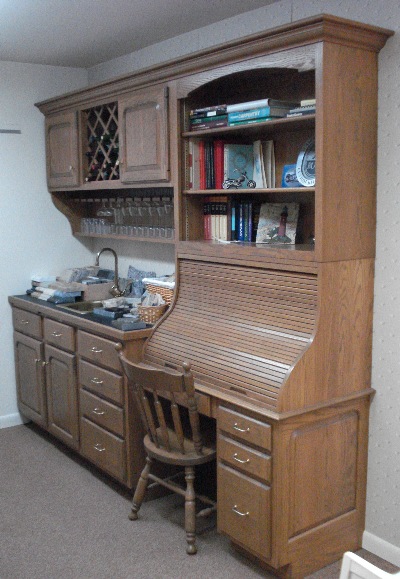 If interested in this display please contact us.